Main Tisch building and branches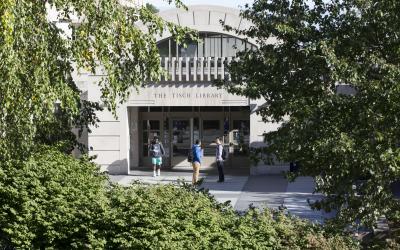 Main Tisch building
Features study spaces, classrooms, the Tower Café, books and other physical collections like journals, DVDs, newspapers, and more.
Medford campus
35 Professors Row
Medford, MA 02155
(617) 627-3347
Features books, scores, recordings, and study spaces.
Medford campus
Granoff Music Center
Room M030 (Lower level)
20 Talbot Ave
Medford, MA 02155
(617) 627-3594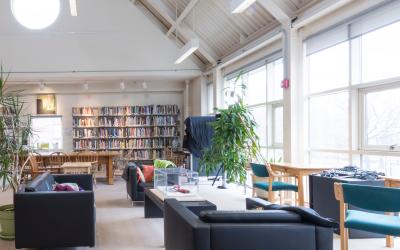 Features books, DVDs & periodicals, artists' books, zines, and study spaces.
SMFA campus
230 The Fenway (3rd floor)
Boston, MA 02115
(617) 627-0080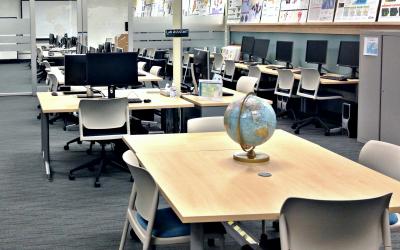 Data Lab
Teaching and research computing space with workstations, lab assistants, and workshops.
Room 203 (main level of Tisch)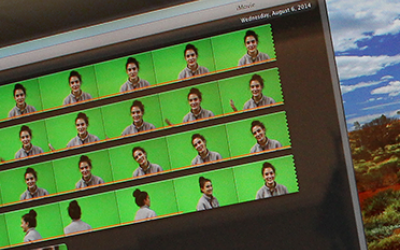 Digital Design Studio (DDS)
Support, equipment, and workspaces for digital and multimedia projects.
Level 3 (One level up from main entrance)
Tufts Archival Research Center (TARC)
Tufts University Archives and manuscript collections.
Level G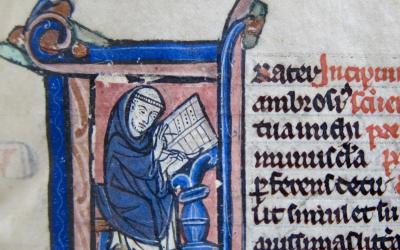 Tisch Library Special Collections
Includes medieval manuscripts, incunabula, early printed books, pamphlets, personal libraries.
Accessed by request in the Reading Room (Level G)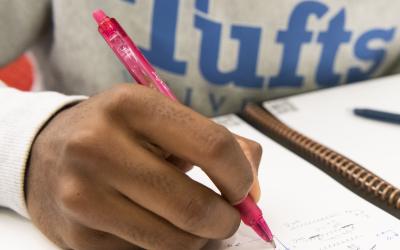 StAAR Center @ Tisch
Writing support and academic coaching. An outpost of the main StAAR Center.
Rooms 128 & 130 (One level down from main entrance)