You can make requests via Jumbosearch up to 2 weeks in advance. When making a request online, you decide when to pick up and return your equipment but reservation length cannot exceed 7 days. Kits will not be available until 10am the day of pickup. Once the kit leaves the library, the borrower is responsible for all items listed on the contents tag.
Making a request
 1. Select the Request button under the image of the equipment on the left. You will be directed to the record for that kit in Jumbosearch.
Image
2. Log into Jumbosearch using your Tufts ID and password.
Image

3. Select the location link under the Get It section, Tisch Library. Click the Request button under Request Options.  
Image

4. Select the day you want to pickup and return the item. If your request is denied, try changing the dates you are selecting. 
Image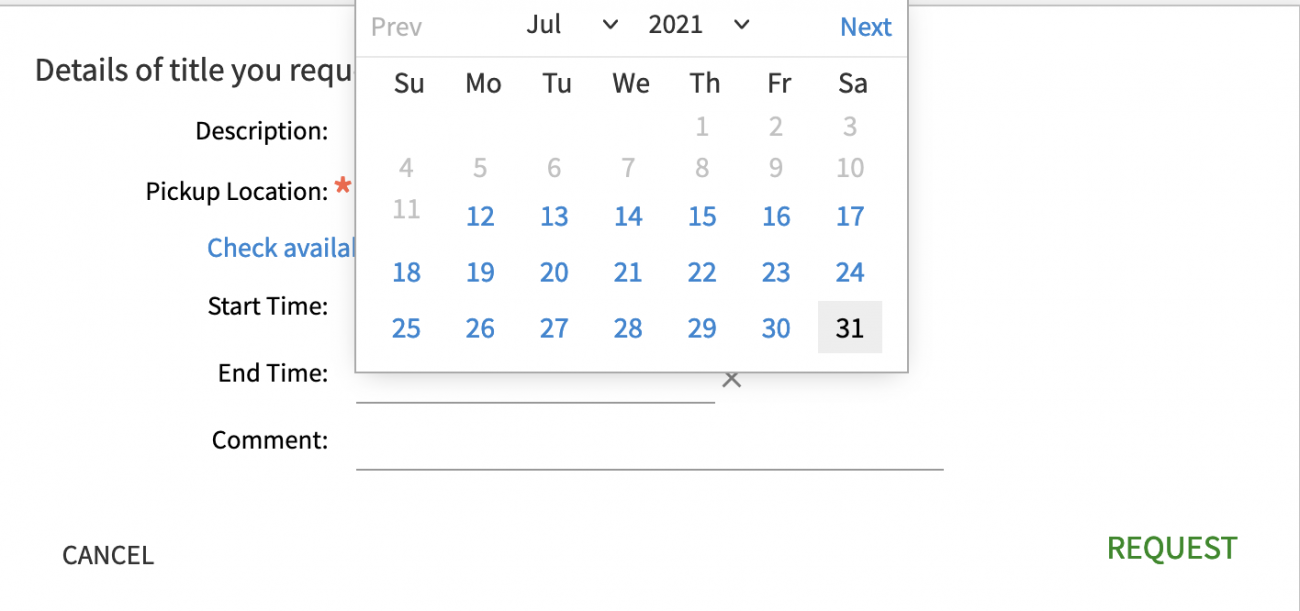 Cancel a request
To cancel a request, please visit the Circulation Desk at Tisch, call at 617-627-3347 or email TischDDS@tufts.edu with the words Media Equipment in the subject. We strongly encourage patrons to cancel when no longer needing a reservation. This opens up the equipment to community members more quickly than letting the reservation expire without notifying Tisch library staff.  
Return
Equipment must be returned to a staff member at the Tisch Library Circulation Desk at the designated return time and patrons must be present for the entire check-in process. Equipment borrower assumes full responsibility for damage, loss or theft.