Finding music & music scores
You can find music and music scores using the advanced search feature of JumboSearch.
Most music recordings and scores are located in the Lilly Music Library on the lower level of Granoff Music Center (20 Talbot Ave). Materials can be borrowed by Tufts students, faculty, and staff, as well as BLC patrons. Patrons can access the music stacks to find materials or browse. Sound recordings (CDs) are held behind the circulation desk and need to be requested by call number.
How to search
Log in to JumboSearch for the most accurate information about availability and access to online material.
If you know the recording or score you're looking for, search by artist, performer, or composer, using the Author/Creator field; alternatively, you can use the Title field search to find a specific album/recording or score containing your search words.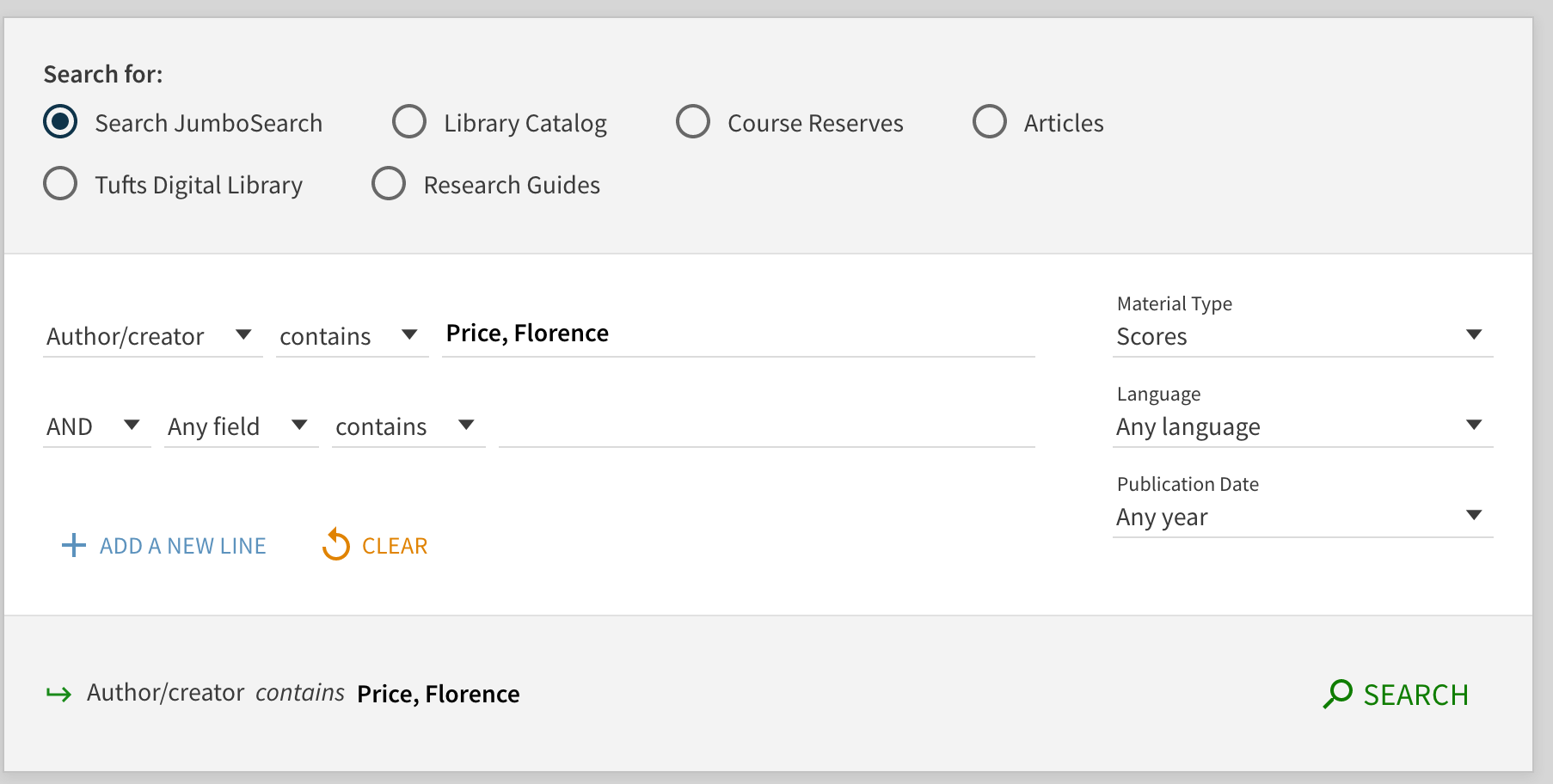 In JumboSearch, you can also refine your results after searching by filtering by Resource Type in the column on the left, using item types such as Score or Audio/Visual (for CDs, LPs, etc.) Note that some of your results may be online resources or streaming media.
For a list of streaming music databases, check out the Music Research Guide.
Help finding music & music scores
If you need additional help finding music in JumboSearch, please stop by the desk, or contact music librarian Anna Kijas for more in-depth assistance (anna.kijas at tufts.edu).