Get access to spooky movies this Halloween through Tufts Libraries with some of our staff recommendations!  
Many of these titles are available through streaming platforms with your Tuft's credentials. Some of the titles are only available on DVD. Don't worry, we also have media players to check out. 
DVD Titles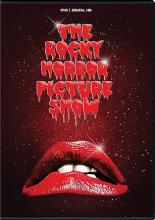 The Rocky Horror Picture Show
This movie is a cult classic. Part fantastical rock opera and part horror movie spoof. Follow a young couple, Brad and Janet, as they seek help at a nearby castle one rainy night and encounter Dr. Frank-N-Furter and a kooky ensemble of characters.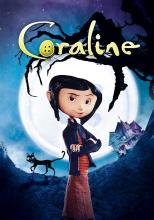 Coraline
Coraline is a dark fantasy about a girl finding her way to a dangerous, parallel world in her home. It is a captivating stop-motion movie with beautiful and eerie visuals. You will never look at buttons the same way.
If you've seen it before, consider checking out the book!