Patrons who would like to use a public computer, or listen to or view audiovisual content will find the following A/V media equipment at Lilly Music Library. Each space has access to a power cord.
We have 22 study carrels total

Nineteen (19) have listening stations with audio equipment (cassette and CD player)

PC desktop computers 

are available at 4 of the study carrels

LP record-players (turntables) are available at 2 of the study carrels

An LP to mp3 digitization station with record-player (turntable) and PC desktop computer is available at one of the study carrels

Three (3) desktop monitors connected to A/V media equipment (

a Blu-ray, DVD, cassette, and CD player, and a headphone jack

) are available at carrels in the far left corner of the study area.
(Note: In summer 2022 we will be updating the type of equipment we have at each carrel and adjusting our numbering system of these stations for clarity - feel free to ask for what you need when you come in!)
Image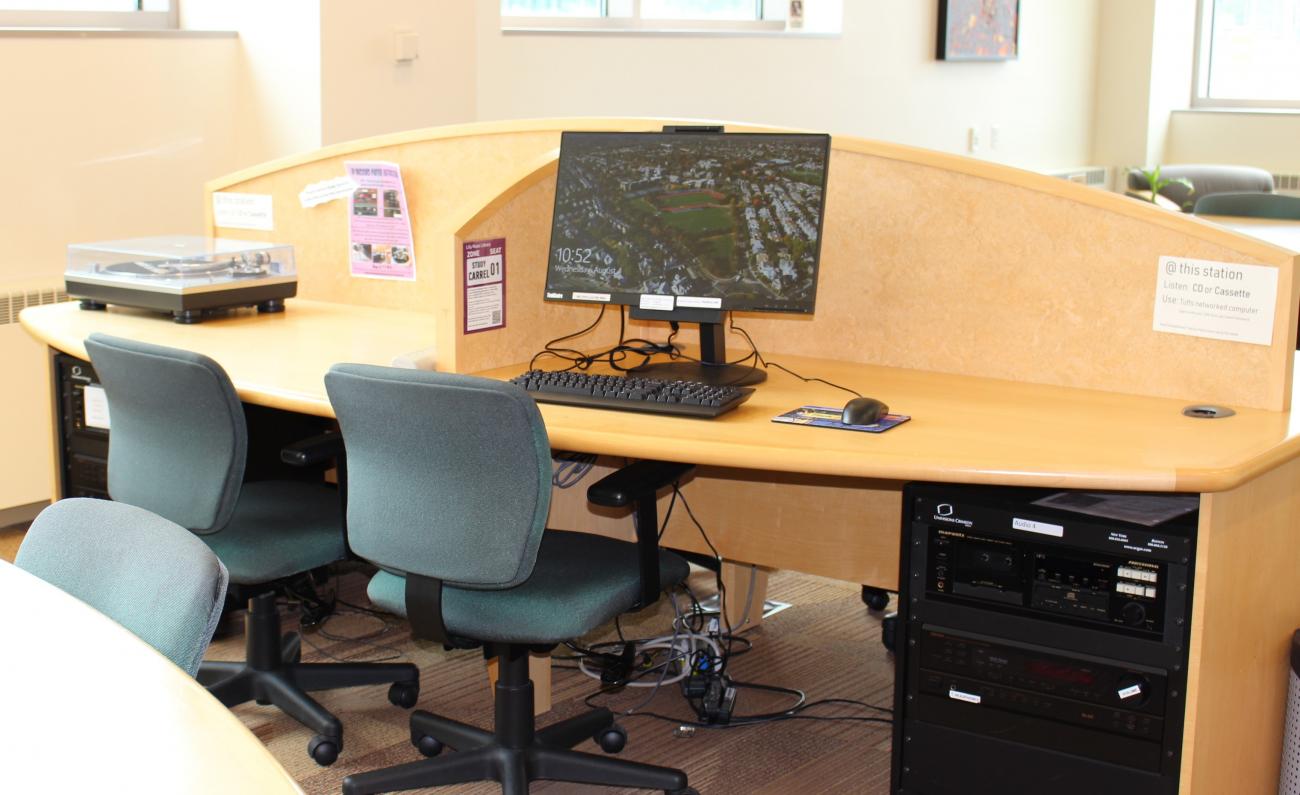 admin notes
removed reservation link