Join us on Wednesday, January 25, 2023 from 5 to 7 PM for the opening of "Hidden Behind the Screen: Gender Representation in Video Game Music, 1980s-2022" a new exhibit at Lilly Music Library.
This exhibit, curated by Jordan Good, AG24 (Department of Music), highlights women pioneers in the field of video game composition and the continuing contributions of women to the game music industry. The event will include brief remarks from Dr. Frank Lehman, Associate Professor of Music, an overview of the exhibit by Jordan Good, and a short film screening followed by video games and snacks (in rm. 38).
More info about the exhibit is available on this exhibit page.
Image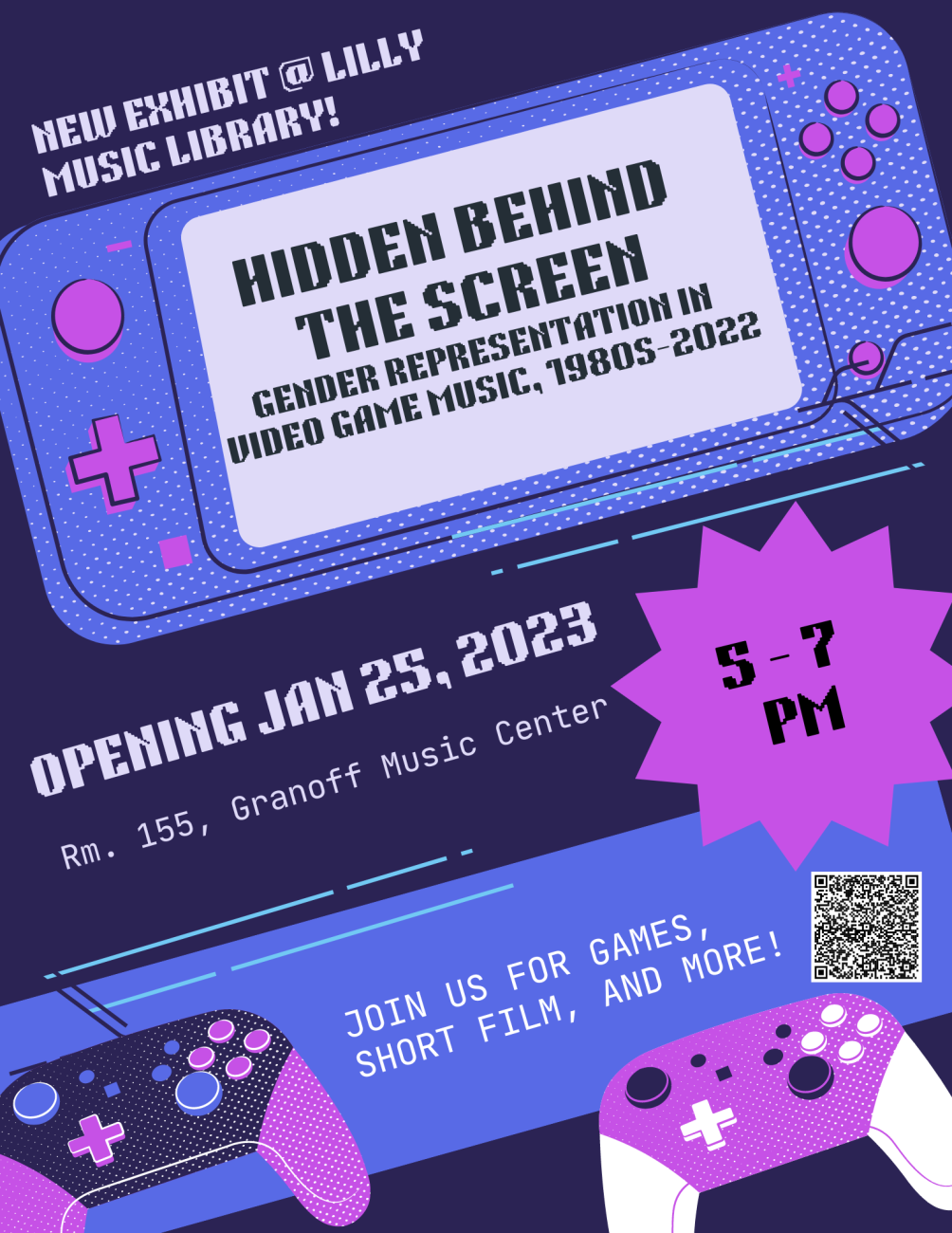 Location
Granoff Music Center, Rm. 155