Thu, Apr 07th 2022 - Wed, Jan 04th 2023
Lilly Music Library
A new exhibit entitled "Redefining Modernity: Musical Resistance to Settler Colonialism" will be on view beginning Friday, April 15, 2022. This exhibit highlights artists who interweave elements of modernity and tradition, asserting Indigenous rights to land, community, and shared cultural practice from the late 20th century until the present. Common threads emerge from these varied cultural traditions, creating connections across temporal and spatial boundaries. Many of the sound recordings and texts featured in the collection are available in the music library collection.
Visit the physical exhibit at Lilly Music Library or explore the digital exhibit.
Image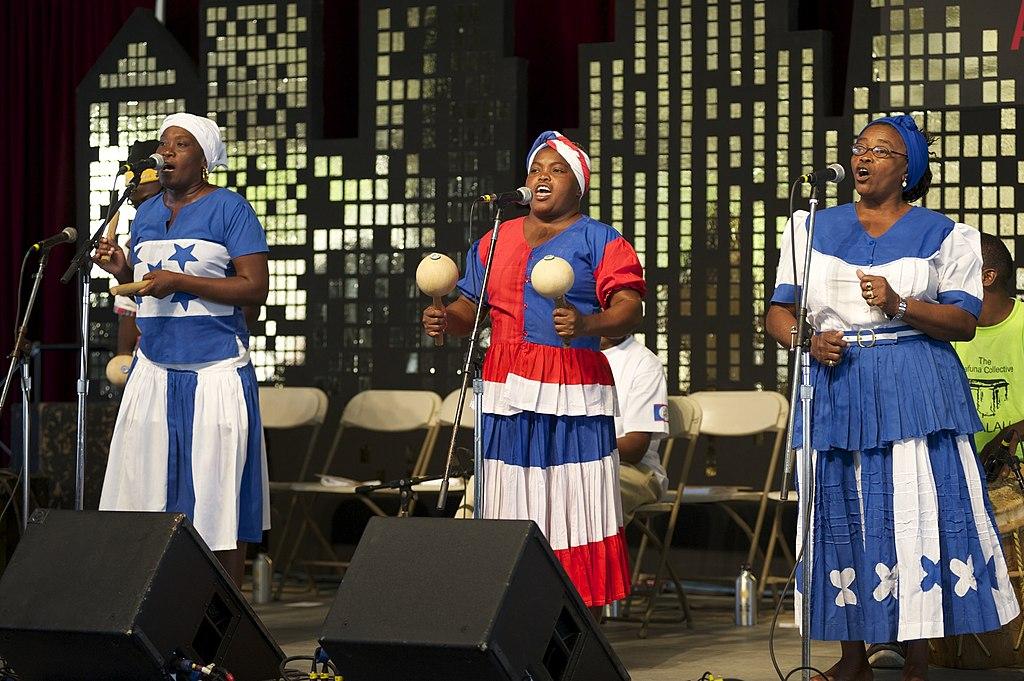 Photograph of Umalali featuring the Garifuna Collective on the Peace Corps World Stage at Smithsonian Folklife Festival 2011. Wikimedia Commons (30 June 2011).
Curated by
Audrey Ashbrook, DEIJ & Collections Resident at Lilly Music Library and undergraduate (A24) in the Department of Studies in Race, Colonialism, and Diaspora.
Image